NAED'S CONNECTED BUSINESS ASSESSMENTS CAN HELP DETERMINE THE ANSWER
Digital transformation and digital opportunities come in many shapes and sizes. There is no one-size-fits-all digital plan, and companies often struggle with where to start, what to prioritize, and how to implement various digital strategies. The readiness assessments eliminate the guesswork
for your company and help you determine your next steps.
Learn more by downloading the Connected Business Assessments brochure,
or by watching this short video.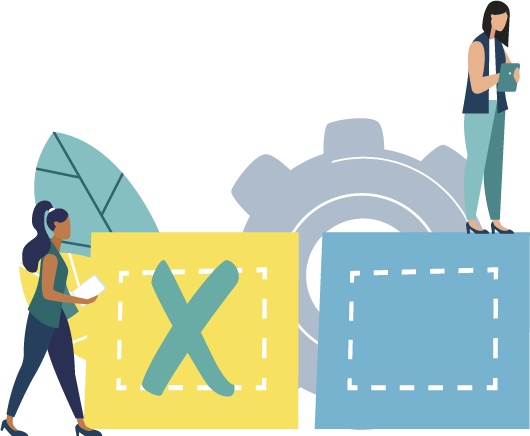 Two Assessments
1. Change Readiness
Uncover your ability to manage change
Focuses on your processes, plans, and company culture
2. System Readiness
Uncover your digital maturity
Focuses on your technology, data, and digital capabilities
Where Do I Take The Assessments?
NAED has teamed up with Industry Insights to provide a convenient online portal. The Connected Business Readiness Portal allows your company an individualized
site to complete and review recommendations.
Strategic Recommendations
While you could hire your own individual consulting firm to evaluate your entire operations-
sales efforts, IT capabilities,
and more, NAED has provided a singular resource to NAED members.
what's included?
Each assessment includes 100 multiple choice questions that will determine the results. Each participant will also receive executive summaries, suggestions to build out strategies, address concerns, and the original Building a Connected Business report.
BELOW IS AN EXAMPLE OF A POST ASSESSMENT RECOMMENDATION BASED ON THE CHANGE READINESS ASSESSMENT