The 3rd quarter Economic and Industry Sector Outlook
is now available.

CLICK HERE TO PURCHASE the economic & industry sector outlook, OR Contact the Member Engagement Team AT 888.791.2512

for more information.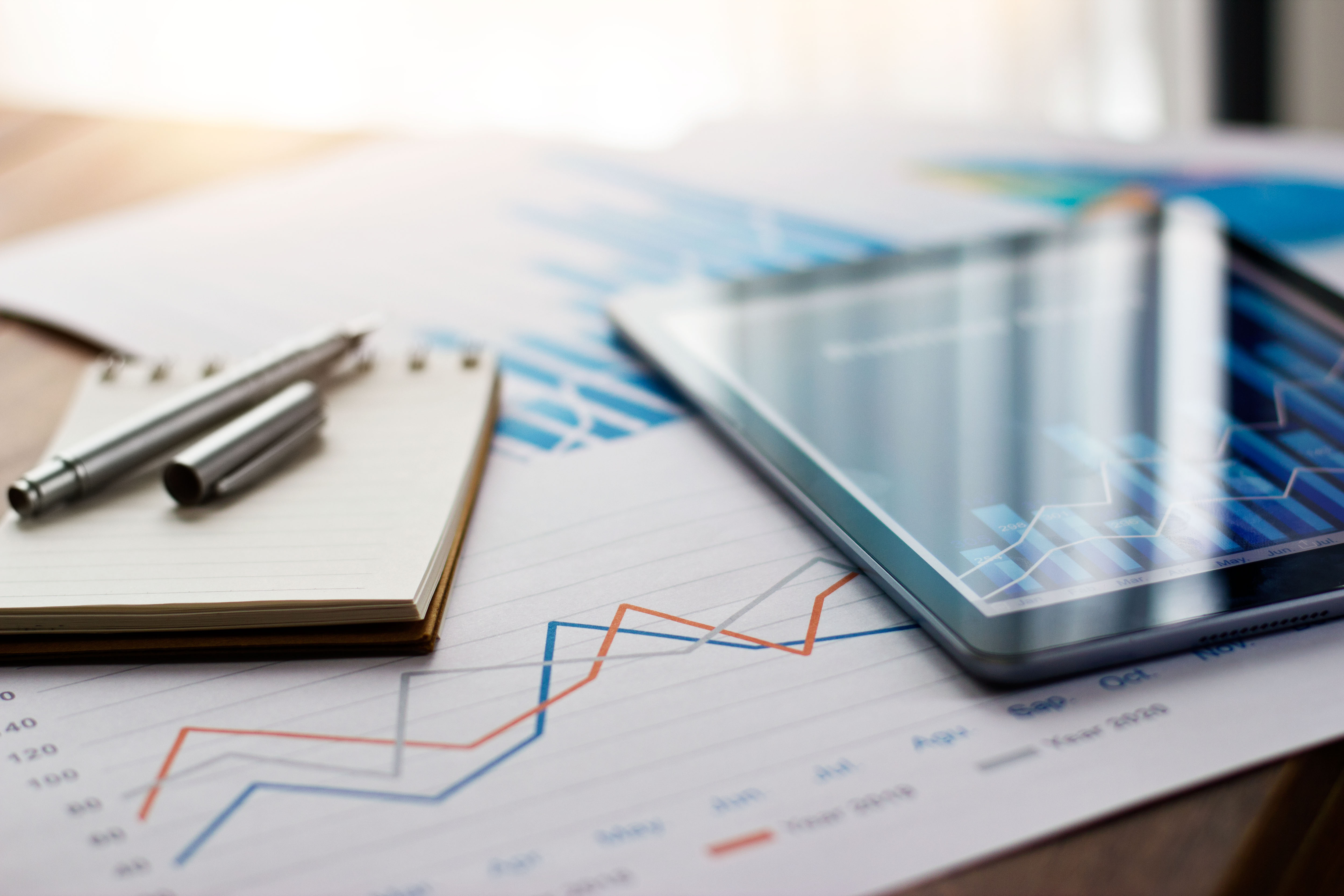 Trusted Economic information to make Good decisions
Helping you Identify potential opportunities
The Economic & Industry Sector Outlook forecasting tool will help you identify growth opportunities by evaluating key economic indicators, revenue trends, and potential capital spend for the business areas and industries that matter most to you.
Key Forecast Components:
Overall Economic Outlook

Exclusive NAED Construction Index

Detailed Analysis on 11 Industry Sectors
industry Intelligence
Your business is connected to a changing industry in a changing economy — those connections aren't always easy to see and have never been more important. The Economic & Industry Sector Outlook is an economic forecast that is produced quarterly throughout the year. Each forecast will consist of an Overall Economic Outlook of the U.S. economy, detailed analysis of 11 key industry sectors, and a construction index which you will only find through NAED.
It's even tougher these days because you have so many sources of information coming at you from every angle. How do you know who to trust? Why not rely on the association that has partnered with you for over 100 years to ensure our industry remains strong and adaptable? We at NAED are here to help you map a successful path forward.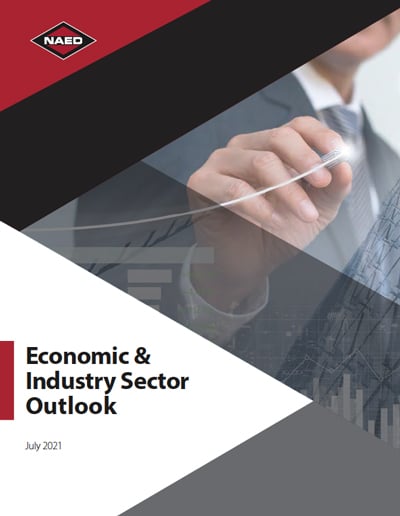 New for July:
➜ NEW: More data on construction spending.
➜ NEW: A special section on inflation and a look at historical inflation data.
Contact the Member Engagement Team or call 888.791.2512 for more information.
If you want to learn more about what went into creating the 3rd quarter NAED Economic and Industry Sector Outlook and what features are new this quarter, you can listen to Erin Prinster on the "DistributED with tED magazine" podcast here.
A WORD FROM WES SMITH
President of mayer
Wes Smith, President of Mayer and current Chairman of NAED, explains the value of the Economic & Industry Sector Outlook from the perspective of a member:
11 Industry Sectors
Get the specifics
Airline
Automotive Manufacturing
Data Processing, Hosting, and Related Services
Education
Electrical Equipment Wholesaling
General Medicine and Surgical Hospitals
Multi-Family and Single-Family Housing Construction
Oil and Gas Extraction
Pharmaceutical Manufacturing
Sewage Treatment Facilities
Supermarkets and Other Grocery Stores
Also Included: Special Report on the Electrical Vehicle Industry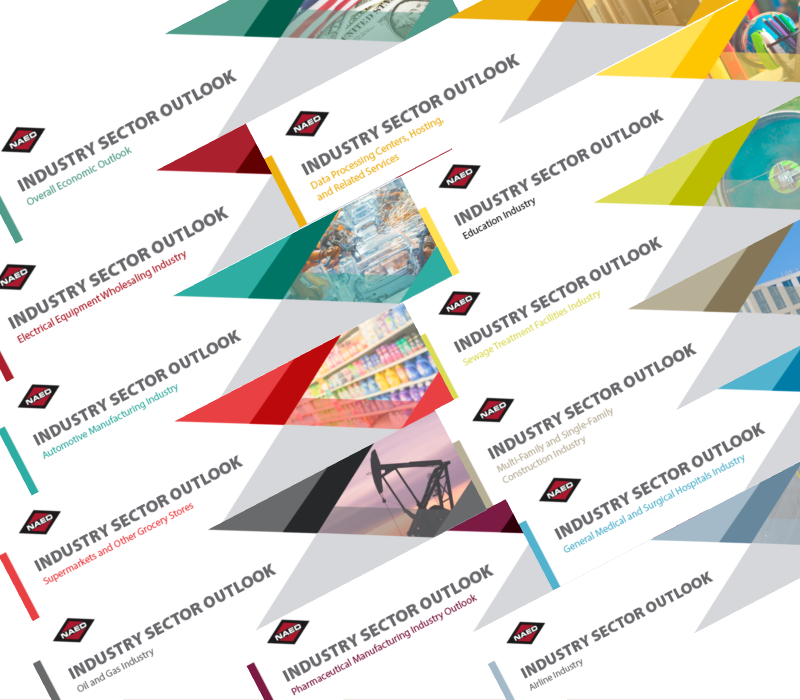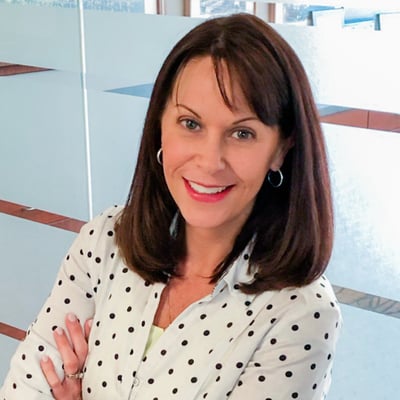 Assistance from Experts
With so many unknowns and things changing in the industry today, you need a way to see those shifts and the impacts they may have on you and your business.
NAED's Research and Data Analyst Erin Prinster is working with economic experts to create an outlook that consolidates all the information in one place, so you don't have to.
Erin Prinster is the Research & Data Analyst at NAED and has over 17 years of experience in analyzing the business needs of companies and their customers. She has worked in the farming, retail, residential and commercial real estate industries, providing actionable insights into business performance. At NAED, Erin continues to use her expertise to assist others in the proper utilization of data, analyze performance measures, conduct research, and share relevant best practices and procedures.
Let NAED's team of experts work alongside you to provide strategic support in a time when it is needed now more than ever.
The industry forecast can be purchased individually or as a yearly subscription.
If you are ready to purchase you can go straight to the NAED online store. Or contact the NAED Member Engagement Team to discuss the Economic and Industry Sector Outlook and how NAED can work to provide you the right information to make strategic decisions.
The Economic & Industry Sector Outlook is part of NAED's newly formed Industry Intelligence suite of strategic tools to help your business in both strong and challenging economic times. Learn more at naed.org/intelligence.
*Click Here to View Terms of Use