INDUSTRY WEBINARS FOR NAED MEMBERS

category: sales, health
Building Relationships in the Virtual Workplace with Elizabeth Haberberger
Whether we are in person or working remote, we all want to feel like we belong. A sense of belonging drives engagement, a positive mindset, and allows us to be more confident in ourselves and our work. We build belonging by building relationships. Genuine, authentic connection will be the thing which drives all business and personal success going forward. Join us to learn how to build genuine, authentic connection with those in your world regardless of your physical location.

category: sales
Building Virtual Relationships
Join Master Sales Facilitator and bestselling author Ed Wallace and Mark Roberts, Sales Effectiveness consultant and coach, to learn how you and your sales teams can protect revenue building by virtual relationships effectively today. Protect your revenue now and build a foundation for future growth.

Recent events are forcing sales leaders to confront an unprecedented sales environment and discover new ways to overcome challenges to meet their numbers.
In this webinar you will learn about the foundations for building relationships, a proven process to develop relationships to become a trusted advisor and the skills beliefs and motivation to be successful in today's business climate.

category: sales
Virtual Selling with Mark Roberts
Many businesses have been forced by the constraints of COVID-19 to adapt their sales efforts to more of a virtual sales model. Virtual selling is not new but it is new to many once outside salespeople. The trouble is only 41% of salespeople based on assessment skills research can be effective selling virtually without training and coaching. We have asked Sales Effectiveness Consultant and Coach Mark Roberts to provide a webinar for our members who would like to learn more about virtual sales.

category: sales
Selling in Uncertain Times with Brian Williams
Out of periods like these, there will be winners and losers. Some sales teams will embrace the uncertainty and will crush the number. Other sales teams will struggle, ultimately getting crushed themselves.
This 45-minute webinar will cover specific actions every sales team needs to take to navigate the COVID-19 environment. We will focus on the practical strategies that leaders and reps should execute right now to impact results. The key is targeting the right decision-makers and maintaining forward movement in your deals.
Download: Personal Action Plan Document

category: business
Surviving the COVID-19 Economy and Thriving During the Recovery
The fallout from COVID-19 is creating economic uncertainty. Many current business practices in the industry, built over a decade of steady growth, are not necessarily aligned with the current reality.
Join David Bauders, CEO of SPARXiQ, as he discusses a speedy, impactful path to adapting to this environment.
This webinar will provide actionable steps that electrical distributors can take to weather the storm today and emerge stronger than ever as the recovery ramps up.

category: business
Webinar: Weathering the Storm
Weathering the Storm: Advice for Navigating Today's Difficult Economic Climate with Dr. William Putsis.

category: sales
Webinar: Building Your Sales Team for a Post-COVID Economy
The hiring landscape and our entire economy changed dramatically when COVID-19 hit and we entered this new era of social distancing. With unemployment skyrocketing and purchasing decisions being delayed or cancelled, the need for strong salespeople is greater than ever.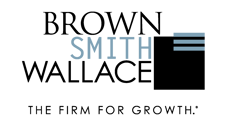 category: policy
Ongoing Guidance for Paycheck Protection Program Loan Forgiveness(#4 in series)
The Q&A is the 4th in a series of webinars on PPP hosted by NAED's Sr. VP of Government Affairs and will feature Jen Vacha, CPA and David Killion, CPA, CEPA of Brown Smith Wallace. Need more help?
Additional Resources from Brown Smith Wallace
Ways Brown Smith Wallace Can Help Your Business.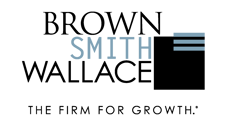 category: policy
Maximizing Forgiveness in the Payroll Protection Program (#3 in series)
The Q&A will be hosted by NAED's Sr. VP of Government Affairs and will feature Jen Vacha, CPA and David Killion, CPA, CEPA of Brown Smith Wallace. Need more help?
Additional Resources from Brown Smith Wallace
Ways Brown Smith Wallace Can Help Your Business.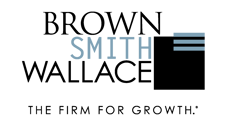 category: policy
Q & A Session: Navigating Small Business Administration (SBA) COVID-19 Financing(#2 in series)
As a part of the federal response to the unprecedented economic disruptions caused by COVID-19, Congress approved and the Small Business Administration has launched The Paycheck Protection Program and Economic Injury Disaster Loan Program to help businesses continue to operate in a time of depressed economic activity.

category: policy
Webinar: Public Policy Discussion(#1 in series)
Industry leaders have an informal webinar discussion of how Congress and state governments are responding to this unprecedented public policy challenge.
Important Links from the webinar:

Business and Tax Policy Update: COVID-19 Relief for NAED Members
In this webinar, Former Senior Counsel to the U.S. Senate Finance Committee and alliantgroup's National Managing Director, Dean Zerbe, discussed questions surrounding tax filing relief and provided details on the third phase of stimulus from Congress, and discussed options for businesses to access immediate sources of capital now during this liquidity crisis.
Resources from this webinar are below:
Coronavirus and Tax Relief Article - Dean Zerbe
Industry Partnerships & CPA Alliances
alliantgroup
3009 Post Oak Boulevard, Suite 2000
Houston, TX 77056
P. 713.552.5657
C. 832.341.3931
E jennifer.groff@alliantgroup.com

category: business
Webinar Recording with Al Bates
In this 45-minute video, Al Bates, President of the Profit Planning Group, takes you through how to make the best of where your organization is right now given the current COVID-19 situation.
Watch the recorded version of the webinar today!

category: health
Managing Stress and Supporting Your Team During Uncertain Times
Today more than ever we are dealing with high levels of stress and worry. Dale Carnegie has tried and proven tools to manage these in our personal and professional lives, and for developing a mindset of resilience. This webinar will focus on strategies to manage stress and to support our employees and team members manage their stress during this crisis. Q&A will follow.